The

seamless pipe

is expressed as outer diameter, wall thickness, and thick-walled seamless steel pipe is mainly used for machining, coal mining, hydraulic steel and other purposes. How to solve the rust spots of thick-walled seamless steel pipes? There are two ways to solve it.

1. Organic chemistry method
Use pickling paste or spray to assist in the passivation of the rusted parts to form a chromium oxide film to restore the corrosion resistance. After

pickling passivation

, in order to remove all air pollutants and acid residues, a proper rinse with cold water is very important. After everything is settled, use a polishing machine to polish and polish again, and use polishing wax to seal it. For those with mild rust spots, you can also use 1:1 gasoline and engine oil solution to wipe off the rust spots with a clean towel.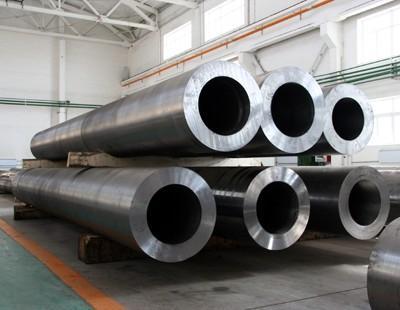 2. Mechanical equipment
Sand blasting, shot blasting with glass or porcelain particles, flooding, cleaning and sanding. It is possible to mechanically wipe off previously removed raw materials, abrasive materials or pollution caused by submerged raw materials. All kinds of environmental pollution, especially external iron particles, may become a source of corrosion, especially in a humid environment. Therefore, the cleaning surface of mechanical equipment should be cleaned reliably under dry conditions. The use of mechanical methods can only remove the surface, and cannot change the corrosion resistance of the material itself. Therefore, it is recommended to re-polish with a polishing machine after cleaning the mechanical equipment, and seal it with polishing wax.

The production of thick-walled seamless pipes is divided into cold drawing and hot rolling, and the materials are divided into ordinary pipes and alloy pipes. According to the use, it is divided into seamless steel pipes for structure, seamless steel pipes for transportation, seamless steel pipes for boilers, high-pressure seamless steel pipes for boilers, high-pressure seamless steel pipes for fertilizer equipment, seamless steel pipes for geological brick exploration,seamless steel pipes for petroleum brick exploration, seamless steel pipes for petroleum cracking, seamless steel pipes for ships, cold-drawn and cold-rolled precision seamless steel pipes, and various alloy pipes.