Packing

Packaging is the technology of enclosing or protecting products for distribution, storage, sale, and use.There are probably hundreds of different methods for packing a pipe,Our packaging for pipe,tube, fittings and flange are critical to minimising product damage.





Our packing can meet any needs of the customers.


packed in bundles protect by wood at both ends naked packing seamless pipe


packed in wooden box packing u bend tubes packing-oil-pipes



Marking

Finished Products Like Pipes/Tubes/Fittings/Bars are marked with Electric Etching/Electronic Inkjet Marking machine.
Each Product is marked with "Manufacturers Logo, Name, Size, Specification, Grade, Heat No. or as per Customer Requirements.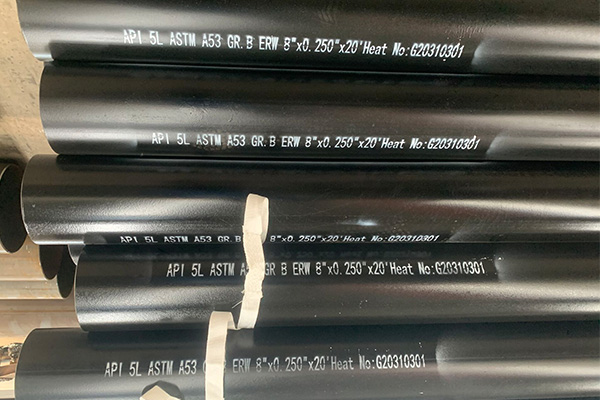 For example:
Marking Requirements of

ASTM A53 Steel Pipe
1. Manufacturer's name or mark
2. Specification number (year-date not required),
3. Size (NPS and weight class, schedule number, or specified wall thickness; or specified outside diameter and
specified wall thickness),
4. Grade (A or B),
5. Type of pipe (F, E, or S),
6. Test pressure, seamless pipe only,
7. Nondestructive electric test, seamless pipe only.